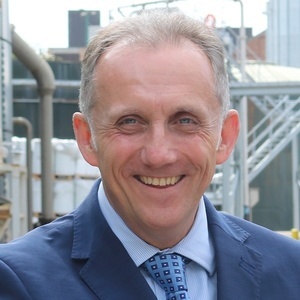 Nigel Davies
Special guest
Nigel is Director of Technical and Sustainability at Muntons and runs his own consultancy specialising in sustainability strategy support and carbon footprinting for the cereal supply chain and providing independent technical support to the food, malting and beverage supply chain (www.maltdoctor.co.uk ). He is Honorary Associate Professor at Nottingham University, School of Biosciences.
For over 30 years he has been an expert witness in legal cases involving high value cargoes in marine shipping insurance claims and never lost a case he has supported with robust technical reporting to direct counsel as appropriate. His expert witness instructions have required specialism in the field of food science in the areas of sensory analysis, food safety, malting and brewing. Nigel has published on such topics as cereal physiology and food quality, sensory analysis of malting and brewing and environmental compliance such as carbon footprint reduction. He has testified in incidents involving fire, water or insect damage in marine cargoes, hygiene improvements in restaurants and suitability of material for brewing and distilling following adverse events.
A widely experienced Board level Director for 15 years Nigel has had many technical roles in food and beverage manufacture and developed a reputation in the malting and brewing supply chain for leading sustainable business integration and innovation.
He is passionate about making real differences in sustainability within the malting supply chain and has spearheaded the establishment of farmer support groups focussed on sustainable agriculture. He developed the world's first carbon footprint support tool for malting barley that has enabled a 36% reduction in GHG in Muntons supply chain over 12 years. Nigel coined the phrase 'Practical Sustainability' to describe his approach at Muntons to deliver real changes in sustainable practices that are readily understood and that make real differences in carbon emissions rather than hiding behind offsetting. He has been awarded the accolade of being in the top 100 leaders in sustainability in UK manufacturing being described as 'an inspirational leader' and a 'driver of cultural change' in sustainability. He has twice led Muntons to gain the EcoVadis gold medal as a global top 5% sustainability company and win many supplier awards for sustainable business practices.
Previously he has been a research scientist in cereals and a lecturer in cell biology at London University and outside Muntons acts as an expert witness in cases where food safety of cereals is at issue. He is reviewing editor on a number of international scientific journals. His interests include playing piano, all terrain cycling, he is qualified to British Sign Language level 3 NVQ, a Community First Responder and a Mental Health First Aider. He achieved the Diploma in Brewing with distinction whilst at BRi.
Nigel Davies has been a guest on 1 episode.
April 5th, 2021 | 43 mins 37 secs

We take a look at the carbon footprint of barley and hear about how a maltster's procurement contracts have drastically reduced that carbon footprint at no cost to farmers. We'll also hear about some case studies from the malthouse, as well as how & why every brewery should take a practical approach to sustainability.