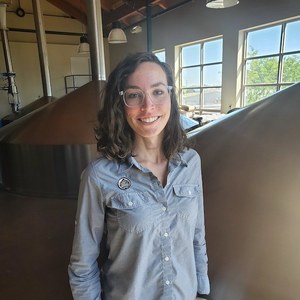 Jordan Kelly
Special guest
Jordan Kelly received her undergraduate degree in Biological Sciences with a special interest in Microbiology and a minor in Food Science and Safety from Colorado State University. After a brief foray in to the biotech world, she started her career in brewing science as a Lab Technician at Left Hand Brewing Company in Longmont, CO specializing in microbiology and yeast management. In August of 2015, she started working as a Lab Technician at Odell Brewing Company in Fort Collins, CO. She currently heads up Odell's Quality Lab as Lab Manager, where she coordinates and executes analytical, microbial, and sensory testing. Her biggest professional passions include studying the ever-changing interactions of microbial communities within the brewery, alternative fermentations, and food safety in the brewing industry.
Jordan Kelly has been a guest on 1 episode.
March 2nd, 2020 | 20 mins 36 secs

Jordan Kelly joins us in Calgary to talk about Odell Brewing Company's low-cost lactic acid bacteria propagation system, as well as how they dialed-in and scaled their process.