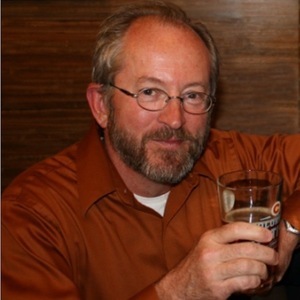 Greg Casey
Special guest
Greg, born and raised in Toronto, Canada, graduated from the University of Guelph in 1979 with a B.Sc. degree in Applied Microbiology before going on to attain a Ph.D. degree in 1984 in Applied Microbiology & Food Science at the University of Saskatchewan. Following two years as a NATO Postdoctoral Scientist at Carlsberg Laboratories in Copenhagen, he returned to the University of Saskatchewan as an Assistant Professor in the Food Biotechnology Department (1986-1987). In the United States Greg held a wide variety of R & D and Corporate Quality Assurance roles with Anheuser-Busch (1987-1991), Red Star Yeast and Products (1991-1992), The Stroh Brewery Company (1992-1999) and Coors/Molson Coors/MillerCoors (1999-2013). Greg became a naturalized US citizen in 1992 and served as the President of the American Society of Brewing Chemists in 2005-2006.
In retirement Greg's passion is researching the debate which took place in America from the 1870s to the 1910s over the question of "What is Beer?" Since 2007 Greg has assembled over 17,000 primary period references specific to this debate, triggered amazingly simply by the use of rice and corn based malt substitutes to produce a lighter, paler and most importantly, chill proof, lager beer. In a highly public back and forth battle between the brewing industry and literally virtually every institution of power in America, efforts to impose an American Reinheitsgebot were successfully thwarted, leaving a legacy of immense benefit to both craft and "macro" brewers today.
Greg Casey has been a guest on 2 episodes.
January 18th, 2021 | 57 mins 6 secs

The guy who explained how we narrowly avoided an American Reinheitsgebot on episode 174 is back with more surprises. This time you'll hear about the widespread use of malt substitutes in Germany, a beer war, and the birthplace of America's most popular beer style.

June 15th, 2020 | 1 hr 11 mins

"The Inspiring History and Legacy of American Lager Beer" is envisioned to be a nine-volume series of books covering the history of the American lager brewing industry from the 1840s to the 1940s and the evolution of adjunct lager beer as America's "national beverage." The "surprising" aspect of this history is that it ever happened at all, given the half-century-long assault on the industry between the 1870s and 1910s to impose an "American Reinheitsgebot." Unified in this objective were a plethora of the nation's political, cultural, and agricultural institutions—all seeking to ban to use of rice and corn-based products in the brewing of American ales and lagers. Equally united in opposition to this effort were the brewers and brewing scientists of America. In battles that were passionate, highly public, and intense in nature, these brewing industry advocates successfully defended the right of American brewers to brew with the ingredients of their choice. It is a powerful legacy not only for America's first revolution in beer (the adjunct lager brewing industry) but also for the nation's second revolution in beer (the American craft brewing industry).