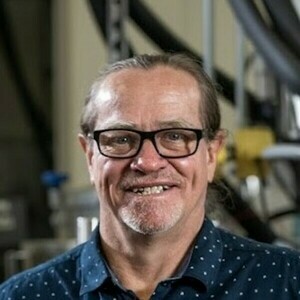 Glen Fox
Special guest
Dr Glen Fox is the Anheuser-Busch Endowed Professor of Malting and Brewing Science at the University of California, Davis campus. His roles include teaching the undergraduate brewing courses, as well as conducting research with graduate students. His current research focus is on cereal starch structure and its impact of wort quality, fermentation efficiency and beer quality.
Prior to joining UC Davis, he was a Senior Research Fellow at University of Queensland's Centre for Nutrition and Food Science in Australia from 2010 to 2019. In 2018, he was made a Fellow of the Institute of Brewing and Distilling for his research contribution to the malting and brewing industries. Dr Fox is part of the team writing the new syllabus for the Institute of Brewing and Distilling certificate in malting course. He has over 100 peer reviewed book chapters and journal articles and was the senior editor, of the recent book "Achieving sustainable cultivation of barley."
Glen Fox has been a guest on 2 episodes.
February 8th, 2021 | 49 mins 6 secs

Should the numbers on your malt COA be produced from a mash that's more similar to your brewery mashes? Did you know that's already happening when you buy UK malt? Listen up, then join the conversation.

October 26th, 2020 | 38 mins 35 secs

Did you know that the gelatinization temperature of your malt could be as low as 136F or as high as 154F? Charlie Bamforth's successor joins us to talk about variations in starch structure and what that might mean for your mash.