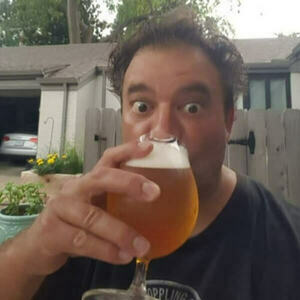 Ashton Lewis
Special guest
Ashton Lewis joined BSG in December of 2016 and is currently Manager of Training and Technical Support. Prior to working in the world of ingredients, Lewis was the Staff Master Brewer and Brewing Group Sales Manager for the Paul Mueller Company living in the world of custom stainless steel. He was also a partner in the Springfield Brewing Company in Springfield, Missouri, and SBC's master brewer from 1997 to 2019. Ashton holds a B.S. in Food Science from Virginia Tech (1991) and a M.S. in Food/Brewing Science from UC Davis (1994). For the last 26 years he has worked for Brew Your Own Magazine as technical editor and "Help Me, Mr. Wizard" columnist.
Ashton Lewis has been a guest on 2 episodes.
October 4th, 2021 | 1 hr 3 mins

Understanding stainless steel alloys, corrosion, vacuum failures, and more.

April 8th, 2019 | 46 mins 29 secs

John Palmer & Ashton Lewis help us demystify the passivation of stainless steel, separate fact from fiction, and pick up some pointers for keeping your stainless steel healthy.