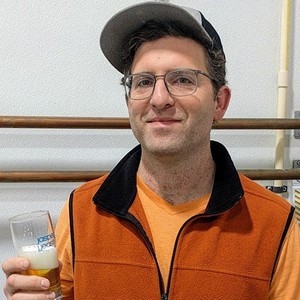 Travis Tedrow
Special guest
Travis started his brewing career in 2006 by interning at Laurelwood Brewing Company in Portland, OR. He then attended the Siebel Institute's diploma course before securing a position with Capitol City Brewing Company. While brewing for their locations in DC, Baltimore, and northern Virginia, he also helped organize their in-house yeast lab. In 2013 he was hired as the head brewer for the Gordon Biersch Brewery located at the Navy Yard in Washington, DC. Travis is a licensed steam boiler engineer for DC, and enjoys discussing proper boiler management and water treatment. He is a GABF medal winner and fan of hoppy pilsners and clean helles lagers. Travis and Jasper Akerboom opened Jasper Yeast in 2016 in Dulles, Virginia.
Travis Tedrow has been a guest on 1 episode.
December 9th, 2019 | 35 mins 16 secs

This week on the show, we get a glimpse at life inside a brewer's yeast supply lab. You'll hear about tips for ordering yeast, how to better align expectations with reality, and of course, when to blame the maltster.