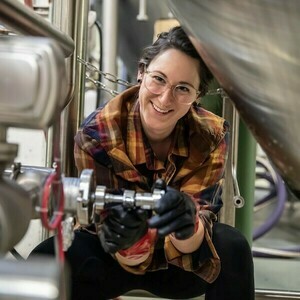 Tess Downer
Special guest
Tess Downer is an east coast transplant who has spent the past decade in Northern Colorado. From 2016 to 2020 Tess chipped away at a Microbiology degree at CSU, slinging beers on the side at Odell Brewing Company. When a position in the Quality Lab opened up in 2017, Odell's leadership team took a chance on Tess and she's been a laboratory technician ever since.
From beer microbiology, to sensory science, to yeast health, Tess helps to make sure the beer going out the door is tasting perfect before it ends up in our local bars and liquor stores. As Odell Brewing has grown, so has her career as she adds wine quality and leadership of the Odell Women's Coworker Resource Group to her resume. Tess is lucky enough to enjoy drinking and sharing the beers and wines that she works with every day.
Tess Downer has been a guest on 1 episode.
January 9th, 2023 | 41 mins 10 secs

Half of Odell's small but impressive quality team joins us to discuss what they do.