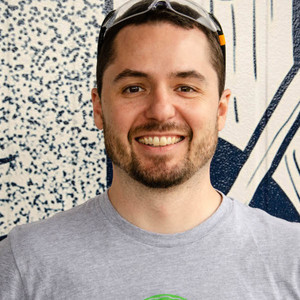 Ryan Dunnavant
Special guest
Ryan ("Dunny") is the General Manager of Brewery Operations at Oskar Blues Brewery in Brevard, North Carolina, where he oversees production of brands from all seven CANarchy entities and leads the Quality program for Oskar Blues. Additionally, Ryan is a member of the Hop Quality Group Technical Committee and an Officer for the MBAA District Mid-South. Ryan earned a B.S. in Chemical Engineering from Rice University in 2005, then began his journey in fermented beverages while living in Asia and learning to make makgeolli (Korean rice beer) and airag (Mongolian fermented mare's milk). He entered the craft beer industry in 2013 and worked in all facets of microbrewery production and distribution before joining the Oskar Blues team in 2014. During his tenure at Oskar Blues, he led the Brevard Quality Lab and Sensory Program before stepping into his current roles, along the way bringing production in Brevard from 50,000 hL/year to 210,000 hL/year.
Ryan Dunnavant has been a guest on 1 episode.
December 23rd, 2019 | 24 mins 24 secs

This week on the show, presenters from the Juicy Dry Hopping workshop in Calgary join us to talk about their quest to maximize flavor, aroma, and efficiency in heavily dry hopped beers.