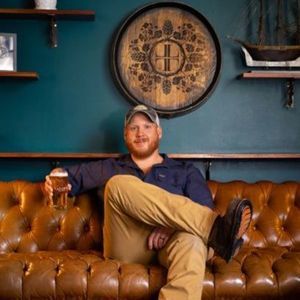 Matt Couch
Special guest
Matt Couch began his career in brewing in England, attending brewing school in 2011. Upon returning to the US, he worked his way up from a small brewery in Virginia to one of the largest breweries on the east coast. After managing multiple facilities, he joined the team at Lazarus Brewing in Austin, Texas where he is the Brewmaster. While running one of the fastest growing brewpubs in Austin, Matt and his staff have worked tirelessly on advancing brewing techniques and staying innovative in a highly competitive brewery market.
Matt Couch has been a guest on 1 episode.
October 19th, 2020 | 25 mins 42 secs

For smaller brewers, yeast management can be a challenging prospect. Many mid-size to small breweries attempt to make a wide range of beer styles that require a plethora of yeast strains. Due to production limitations, brewers are often forced to stretch yeast pitching windows or purchase brand new yeast pitches at a dramatically high cost. A study was performed to evaluate potential media that would allow for adequate dormancy and viability of harvested yeast slurries for long term re-pitching opportunity. Various media were added to decanted yeast slurry and viability was measured over determined time periods to track health of the stored yeast. Results indicate that monopotassium phosphate, standard distilled water, alkaline mineral water, and a solution with sunflower oil all provide varying degrees of health preservation of long storage periods up to one month. Minimal changes were observed with adequate dilutions and these results will be discussed.