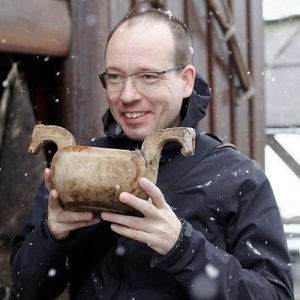 Lars Marius Garshol
Special guest
Lars Marius Garshol is a Norwegian software engineer that travels the world to learn more about beer. Garshol spent five years researching various aspects of brewing at remote farmhouses throughout Scandinavia and the Baltic countries. He is the author of LarsBlog, a blog devoted to sharing his discoveries and travels as he researches the lost art of brewing in northern Europe, Historical Brewing Techniques: The Lost Art of Farmhouse Brewing, and a book on Lithuanian beer. He lives with his wife and children in Rælingen, Norway.
Lars Marius Garshol has been a guest on 1 episode.
January 25th, 2021 | 39 mins 34 secs

Remember learning about Kveik back on episode 102? This time, we catch up with the man who tracked down these yeasts and reinvigorated a traditional farmhouse brewing culture that nearly died out. You'll also hear about a time when it was illegal NOT to brew Christmas beer.