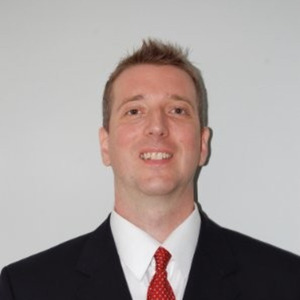 Jonathan Borntrager
Special guest
Jonathan is the owner of Blue Ridge Safety Consulting, LLC (BRSC). He achieved a bachelor's of science degree in industrial hygiene and a master's of science in occupational safety. He is a Certified Safety Professional and is an authorized OSHA Outreach Trainer.
BRSC is an occupational safety and health consulting firm with experience related to OSHA and EPA compliance as well as relevant industry related best work practices. BRSC is located in beautiful Asheville, North Carolina, a region known for some of the best breweries in the country. Jonathan is a highly motivated, goal-driven leader with extensive expertise in communication, collaboration, and sharing of ideas in cross-functional teams whilst providing comprehensive environmental health and safety solutions in a myriad of industries. Jonathan can help you on your journey to take a proactive approach to workplace safety and health and has a proven track record of return on investment with clients. He can augment your efforts to save money and be more profitable to help you to grow your company through implementing effective safe work practices. In addition, his strategy can help greatly with costs associated with worker's compensation claims, insurance premiums, retention of employees, and recruitment of new employees.
Jonathan is a seasoned professional who supports employers in OSHA compliance and safety program development. Jonathan can also conduct OSHA compliance assessments, providing customized safety and health training. His capabilities include managing a myriad of safety and occupational health program elements to anticipate, recognize, evaluate, and eliminate or control potential hazards.
He enjoys hiking, biking, and kayaking in his spare time followed by a stout, porter, or brown ale pint to unwind.
Jonathan Borntrager has been a guest on 1 episode.
November 2nd, 2020 | 28 mins 28 secs

Noise exposure may not be on your brewery's radar, but this is an area in which an ounce of prevention is worth a pound of cure.