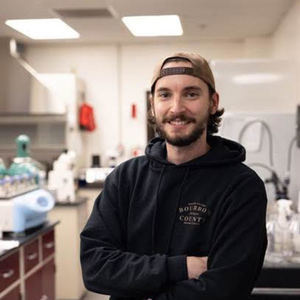 Joey Tidei
Special guest
Joey Tidei has been working in the Goose Island Quality Lab since 2017 where he is currently the QA Lead Lab Analyst. Prior to working in the beer industry, Joey received his bachelor's degree from the University of Wisconsin-Madison in Neurobiology, where he worked in a lab researching neuronal stem cell development. Homebrewing was his introduction to the brewing world, and after discovering that he could use his technical skills in the lab towards brewing quality, he made the jump. His favorite style of beer is a nice crisp Czech Pils.
Joey Tidei has been a guest on 1 episode.
December 14th, 2020 | 31 mins 26 secs

In 2018 Goose Island was plagued with a wild yeast contamination identified in post centrifuged products. This is how we systematically sought root cause, and ultimately eradicated the contamination despite our previous process understandings.