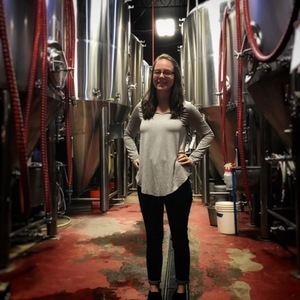 Jessica Young
Special guest
Jessica Young is currently a master's student at UCDavis studying Food Science with a focus in brewing. Jess earned her BS in cell and molecular biology and began brewing just west of Asheville, NC in the summer of 2017. She took the leap to Nashville for a wort production job at Bearded Iris Brewing Company in January 2018, where she was soon promoted to manage the cellar, quality, and sensory programs. Jess has presented research on hop creep and enzyme kinetics at the Modern Times Festival of Dankness in San Diego, a poster on checking for Hop Creep at the World Brewing Congress, and published an article in the MBAA TQ (Vol 58, No.2, pp100-105). She enjoys simplifying complicated scientific concepts, climbing, and hiking with her dog, Billie.
Jessica Young has been a guest on 2 episodes.
August 23rd, 2021 | 33 mins 16 secs

How to get away with a mid-fermentation dry-hop AND harvest healthy yeast for repitching.

October 14th, 2019 | 34 mins 27 secs

Dry hop geyser survivors talk about their experiences and how you can avoid repeating their dangerous mistakes.