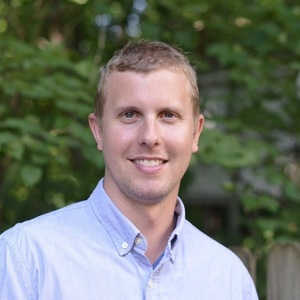 Jeff Bloem
Special guest
Jeff Bloem started malting in 2013 after observing a wholly untapped supply market for the brewers and distillers behind Virginia's booming craft beverage culture. Armed with two books and a basement, Jeff began building his own small-scale malting operation from the ground up, honing processes and building a diverse Virginia-based farmer network that would later fuel development and construction of a 200-ton annual capacity craft malt house in Charlottesville, Virginia. Murphy & Rude Malting Co. opened for production in early 2018 as a full-capability specialty malt house and emphasizes the brewing and distilling industry's connection with Virginia agriculture by sourcing all of its small grain from Virginia farmers. His reliance on Virginia agriculture and close work with downstream craft beverage producers provides Jeff a unique perspective on the strengths, weaknesses, and opportunities afforded Virginia in stimulating a more localized supply chain.
Jeff is an avid member and supporter of the burgeoning Craft Maltsters Guild, Virginia Grain Producers Association, Common Grain Alliance, and Master Brewers Association of the America's. He was recently invited to serve on the University of Richmond's Virginia Brewing Development Council, bringing together leaders in Virginia's agriculture, workforce development, and brewing communities to plot a course towards a more integrated supply chain by way of certification-based education, improved infrastructure, and effective promotion of Virginia-made ingredients.
Prior to opening Murphy & Rude Malting, Jeff spent fourteen years in business development, eleven of those in the corporate growth division of ICF, a $1B professional services consulting firm based in Fairfax, VA, where he was responsible for management, coordination, and delivery of proposals to federal and commercial clients, with day-to-day work spanning new business capture management and full life-cycle bid operations.
Jeff Bloem has been a guest on 1 episode.
July 13th, 2020 | 1 hr 1 min

Specialty malt freshness, roaster technology, flavor development & complexity in specialty malts, and more.