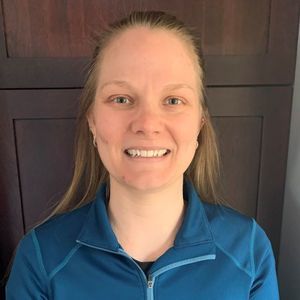 Heather Muzzy Caron
Special guest
Heather Muzzy Caron has been a member of the quality team at Allagash Brewing Company since 2013. At the brewery, she applies her background in food science to areas of analytical quality control, quality assurance, and food safety. Outside of Allagash, Heather is a member of the Malting Food Safety Assurance Group, is certified to write and implement HACCP- and HARPC-based food-safety plans, and is an avid bowler.
Heather Muzzy Caron has been a guest on 2 episodes.
September 7th, 2020 | 28 mins 14 secs

Understanding a particular beer's fermentability—and how it changes over time—is a prerequisite to managing in-package conditioning. It's not uncommon to observe some level of over-attenuation during refermentation, similar to how forced-fermentation tests frequently finish at a lower gravity than production fermentations. In order to reduce the risk of over-pressurization in package, it's important for brewers to quantify the expected over-attenuation for each brand. Typically, and ideally, the over-attenuation is consistent and can be accurately accounted for within priming sugar calculations. However, this is not always the case—especially with dry-hopped beers. At Allagash Brewing Company, we created a model for our Sixteen Counties brand in order to predict and more accurately account for variable levels of over-attenuation in package due to hop creep.

May 18th, 2020 | 48 mins 12 secs

Does your brewery can or bottle? Do you pay close attention to your rinser or just assume it does what it's supposed to? This week on the show, we take a deep dive into water rinsers with a team of Master Brewers who collaborated to publish a Best Practices document you can use to get bottle and can rinsing done right.