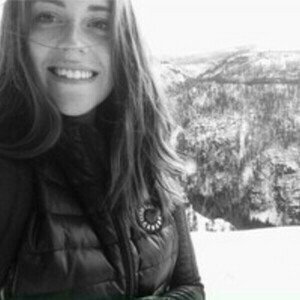 Hannah Charnock
Special guest
Hannah is currently a PhD candidate at Brock University's Cool Climate Oenology & Viticulture Institute (CCOVI), investigating the impact of sugar-type on Maillard Reaction (MR) associated flavours in sparkling wine. Prior to her shift over to wine, Hannah received her BSc in Chemistry at the University of Victoria in 2018, which incorporated whisky, coffee and beer chemical research. After completing her BSc, Hannah worked as the Senior Quality Analyst & Sensory lead in the QA/QC laboratory at Phillips Brewing & Malting Co. in Victoria, British Columbia, focused on integrating quality analytics with sensory evaluation methods. Working with the creative beer-loving lab team at Phillips, Hannah collaborated on various targeted research projects, including examining the role of magnesium on the Maillard Reaction during brewing and assessing the impact of sonication on whisky ageing markers.
Hannah Charnock has been a guest on 1 episode.
June 7th, 2021 | 37 mins 47 secs

We take a deep dive into the impact Mg can have on the Maillard reactions occurring in the brewhouse and during malting.