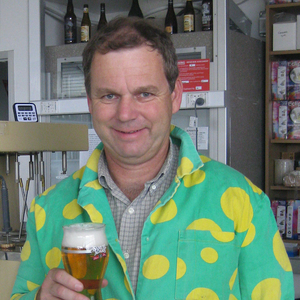 Evan Evans
Special guest
Evan Evans graduated with a B. Agr. Sc. (Hons) in 1986, followed by a Ph.D. in 1990, both at the University of Melbourne. Evan worked at Purdue University on soybean lipoxygenase and genetics 1990-1992. In 1992, he joined the University of Adelaide where he developed his interest in malting barley and brewing. Between 2002 and 2013 he relocated to the University of Tasmania working towards improving malt quality to improve beer quality and the efficiency of the brewing process. Since 2012 Dr Evans has been working as a malting and brewing research consultant as The Tassie Beer Dr. Dr Evans served on the IBD Awards Committee for nearly 20 years and has authored more than 50 peer reviewed papers on brewing and malt quality issues. In 2005, Dr Evans was made a Fellow of the Institute of Brewing and Distilling. Overall Dr Evans' approach to malting and brewing research is very much grass to glass.
Evan Evans has been a guest on 1 episode.
May 23rd, 2022 | 41 mins 21 secs

The author of one of the latest publications from ASBC & MBAA joins us to talk about Mashing.