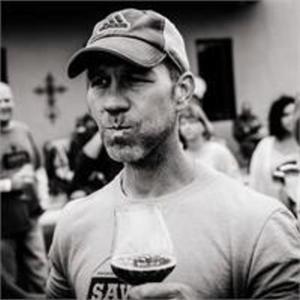 Dave Rathkamp
Special guest
Dave did not come to love beer until later in his life. At the University of Texas in Austin, beer was just something to drink at a ball game or at a party, but not something he really enjoyed. While in medical school, he began to enjoy a Shiner Bock every once in a while, and briefly there was some beer out of a new brewery in Austin called Celis that was actually delicious, but sadly it soon closed down. It wasn't until doing his residency at Tulane in New Orleans that he fell in love with beer. After a particularly difficult shift in the PICU, the cardiology fellow asked if he wanted to join him for a beer at a local pub. It was here that Dave was introduced to Chimay. This began his journey into the wonderful world of beer and he proudly became a beer geek. He subsequently moved to Dallas, began his Pediatric practice and married the love of his life, Quynh. A brother-in-law and home brewer had his first child and soon found he no longer had time to brew and asked if Dave would like his equipment. For about 15 years, Dave obsessively brewed many different styles of beer while always trying to perfect his recipes and technique. While attending a men's bible study at Irving Bible Church, the leader was going around the room asking what talent/passion did each person possess that could be used to advance God's kingdom. When he came to Dave, his answer was not practicing medicine, but brewing beer. Discussing this with his wife that evening, they decided to merge her passion of giving with his of brewing and open up a philanthropic brewery: Save The World Brewing Co. Dave retired from medicine, enrolled at The American Brewers Guild, did an internship at The Lost Abbey in California, did some work at Lakewood Brewing in Dallas, and then opened up their brewery in Marble Falls, TX in 2014. Dave continues to brew Belgian style beers while Quynh enjoys giving the proceeds of their brewery to charities that meet the basic human needs of food and shelter in a simple quest to save the world one beer at a time.
Dave Rathkamp has been a guest on 1 episode.
April 13th, 2020 | 48 mins 8 secs

Three different perspectives on the realities of producing hand sanitizer.