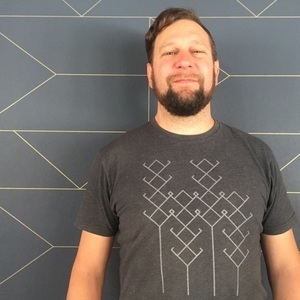 Chris Schooley
Special guest
Christopher Schooley founded Troubadour Maltings in Fort Collins with Steve Clark in 2014 after an accomplished career in specialty coffee where he had developed a passion for production and raw materials; learning about and visiting where they came from, why that's important, unlocking what's exciting about them with your own tools and skills, and sharing those stories and their impact on the quality of the product. After a number of collaborations with the craft beer industry, the Troubadours saw a unique opportunity to create something special in that supply chain and to tie everyone in it together in a meaningful and invigorating way. The Troubadour mission from day one has been to produce unique character driven malts that inspire creativity in those who use them. Troubadour has been in full production since April 2015 and works with breweries and distilleries all over Colorado and throughout the country.
Chris Schooley has been a guest on 1 episode.
July 13th, 2020 | 1 hr 1 min

Specialty malt freshness, roaster technology, flavor development & complexity in specialty malts, and more.